TALK – POST SOCIAL CONTENT
Talk to people about your life, beliefs, and passions through Whuups TALK posts. Share your life's moments, life events, thoughts, or the next astonishing thing with the Whuups social community. Also, browse through the social posts, articles, latest news, photography on our social media network, and digest content that inspires, entertains, and makes you think.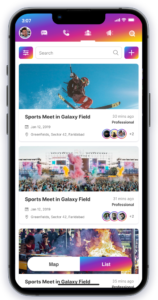 Our social networking website doesn't work on likes or favorites. Instead, we use Shakas 🤙 as acknowledgment. Make new friends and meet new people by following creators, and people in discussions or events. You can also comment in group discussions with other Whuupsers among our communities, and share Whuups on this new social network.
CHAT IN YOUR NATIVE LANGUAGE.
Swipe through social media network posts from around the globe. Use the in-built translator in our popular social media site to understand them in your native language. Furthermore, Talk and text people while using a social chatting translator that allows you to read and chat in your native language.

FREE & SAFE VIDEO CALLS AND CONFERENCING
Text and enjoy encrypted instant messaging with other Whuupsers with the Whuups Chat. Make channels, invite other Whuupser or Whuupsers and start chatting. Whupps social chat also expands to safe video calls. Besides using it as a safe video call chat app, you can also do audio calls and video conferencing with multiple people.
CREATE OR FIND EVENTS
To become one of the most versatile top social media sites, here at Whuups we know that we needed to add an Events feature. Because we believe that nothing beats in real life (IRL events) interactions with other people. So, use Whuups to create events with a powerful event creator, or to find events with an easy-to-use events finder.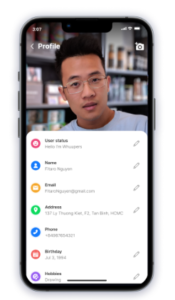 PRIVATE & SAFE SOCIAL NETWORKING
The most popular online social networks use your communication and behavior for ads. The privacy of your data is also tangled into complicated Terms of Service pages. Whuups was designed with the sole purpose to create a freedom social network where your data is completely encrypted and safe. That's why all your messages, photos, videos, documents, and calls are secured; only you and the person you're communicating with can read or listen to them, nobody in between, not even us! Privacy and security are literally in our DNA.
WHUUPS is more than just an ordinary Social Media Interaction
Whuups is a movement designed for people who want to connect without barriers, share their viewpoints and live new experiences. Make the most of every moment of your life with our app that opens the door to a world of infinite possibilities…"
Gailord Bovrisse – Founder and CEO
Share your events or experiences easily without language barriers
Los Angeles Metropolitan Area, 1st August 2022: TheWebAppMarket calls Whuups, a uniquely private and safe social media app for seamless contact with your friends, colleagues, family, and other people around. By fusing technology with innovation, the app created a necessary tool to connect from your phone, tablet, or computer wherever you are. 
Whuups gives you more tools and possibilities than you can move, enabling you to express your own Whuupser self in every contact. You have a plethora of options for personalising your Whuups account, including chat, video, audio, an event, and file sharing. The application is constantly looking for ways to improve the usability of every service aspect and, more importantly, how to bring enjoyment into users' lives everywhere they interact with it. 
The language barrier in communication is eliminated by Whups instant chat translation since messages are translated automatically. The mobile app is accessible on Android and iOS devices and is free for all users.
WHUUPS is your world to shape and own according to your desires!
Read more
* Data charges may apply. Contact your provider for details.