WHUUPS - Whuups True Social Interaction
Supporting social interactions like rarely other social apps before, Whuups is a subscription-free social app that connects people around the globe. In a free and unlimited way without language barriers. Share or discover trending social content, connect with new people from around the globe, and chat in your native language with the in-built chat translator.
Benefit from a set of settingsto customize your discussions according to your desires!
Thanks to a wide range of tools, you can customize your Chat app with every interaction. Whether through chat, video call, voice call, event or file sharing, your Whuups account will be unique to infinite options. We constantly review our products to see how we can make every part of our service more user-friendly.
Whuups allows users to stay in touch with their Clan (friends, family, or colleagues) by sending messages, photos, and videos in individual or group chats. Users can choose to send content adapted to their desires and preferences.
Users can make free voice and video calls on Whuups from their phone, tablet, or desktop, no matter where they are.
Whuups allows users to invite up to 12 people to a conference simultaneously for free, making it a useful tool for remote meetings or virtual events.
With Whuups, users can chat with people who speak a foreign language thanks to instant translation. This feature makes it easier to communicate with people from different countries and cultures.
Users can easily send and share files in chats on Whuups, making it a useful tool for exchanging documents, images, and videos.
Whuups allows users to easily share their location with their friends in real-time. This feature can be useful for meeting up with friends or colleagues in person.
Whuups offers the possibility to chat with nearby users without wifi or mobile connection. This feature uses Bluetooth to connect users within a certain distance.
Users can connect their phone or tablet to CarPlay to use Whuups and receive messages with ease while driving.
Whuups has a built-in calendar planner feature that allows users to announce their events or meetings instantly on their phones for better organization and time management.
Users can send voice messages through the chat feature on Whuups, making it easier to communicate when typing is not convenient.
Users can share videos through the chat feature on Whuups, making it easier to share visual content with friends and colleagues.
Whuups allows users to create polls and surveys to gather feedback from their audience via comments, including chat translation. This feature can be useful for businesses or individuals looking to get feedback on their products or ideas.
Users can manage and personalize their Chat app with images from the library or their phone. They can also choose the color scheme that suits their preferences.
Whuups Flow allows users to create their Feed and share their favorite moments. Users can leave comments or make a shaka without sharing their feed, making it a versatile feature for sharing content and engaging with friends and followers.
We believe in the power of community
Our goal is to create a product and service that you're satisfied with and use it every day. This is why we're constantly working on our services to make it better every day and really listen to what our users has to say.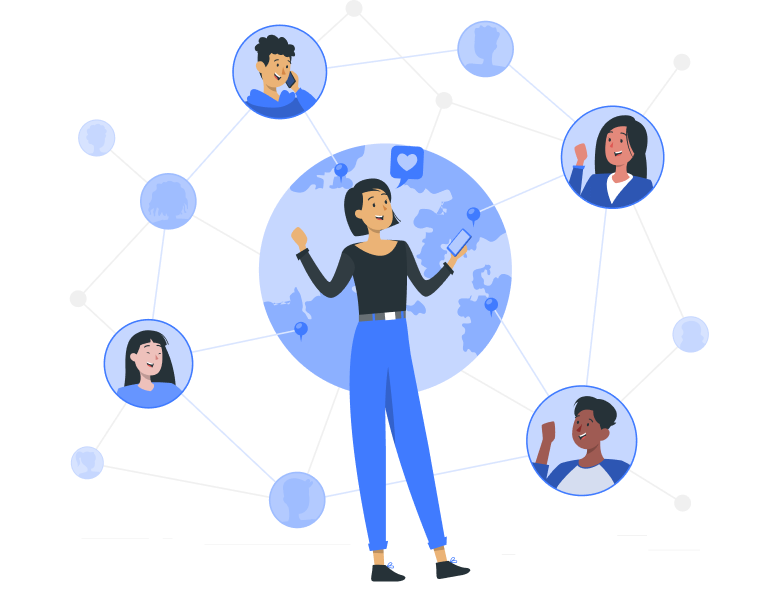 Please send us an email to received Whuups newsletter and products update